With over 150 grades of reprocessed textile waste and by-products, the chances are good Leigh already has one that's right for your application. If not, we'll be glad to develop a blend with the fiber content, fiber length, and color you need, all with the highest quality.
Every manufacturing process has its unique requirements. Leigh Fiber's custom fiber solutions can ensure you have the right fiber type, blend, product and size to optimize any process and add value to every product.
Through situational analysis, engineering and testing, production scale-up and inventory maintenance, Leigh Fiber's customization capabilities provides a valuable opportunity for you to explore alternative ideas and processes.
Situational Analysis: Our custom fiber solutions begin with gaining a complete understanding of the specific fiber characteristics required.
We do this by completing a thorough analysis of your existing or proposed machinery, upstream and downstream processes and final product specifications.
Engineery & Testing: Working with your Leigh Fibers representative, our process team works to develop and test a wide variety of alternative solutions and provides samples for hands-on evaluation.
Production Scale-up: Once we have found the formula that meets your desired outcome and we receive your approval; we work efficiently and quickly to scale-up production in order to meet your production demands.
Inventory Maintenance: Leigh Fibers maintains inventory consistent with your volume requirements to ensure that you can respond quickly to changes in your supply chain needs.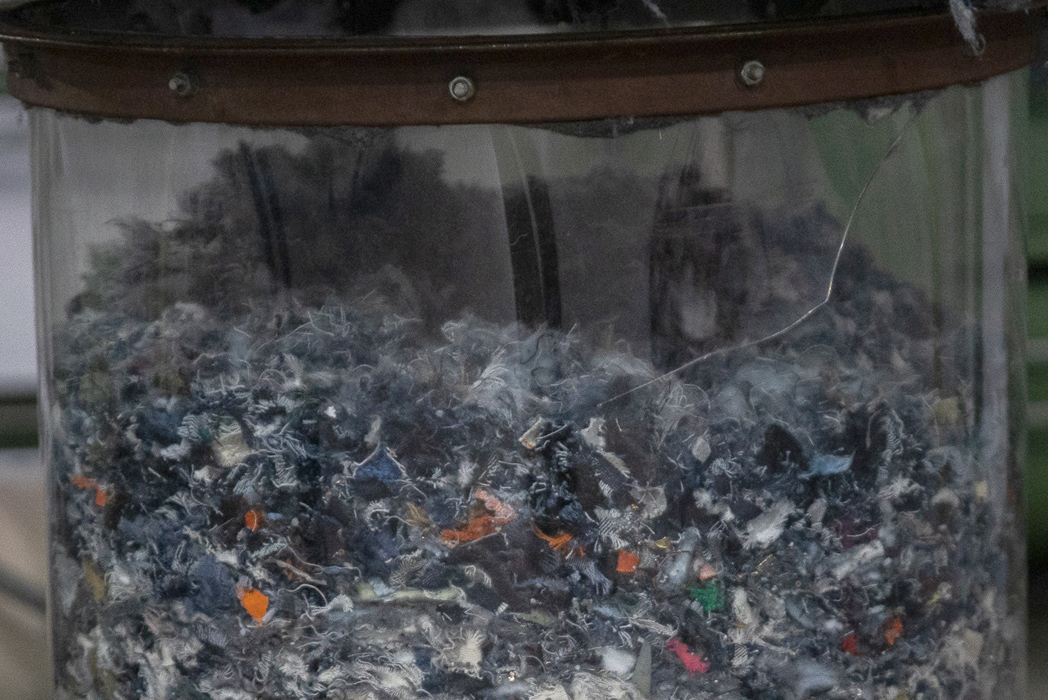 Leigh Fibers' closed-loop solutions create an option for manufacturers to recycle their own textile scrap for use as high-quality fiber, therefor providing an additional revenue-generating product. A closed-loop solution creates significant benefits throughout the entire product lifecycle.
Reduces waste disposal and landfill costs
Generates a customized, low-cost, high-quality fiber
Optimizes production cost-efficiency and yield
Ensures continuous supply of made-to-order fiber
Produces additional revenue stream
Leigh Fibers engineers have helped companies in a variety of industries design, implement and maintain profitable closed-loop solutions, using a wide range of textile scrap. Hover over the images below to find out more about our closed loop solution process.
DOMESTIC & INTERNATIONAL TRADING
The Value of our Worldwide Connections and Experience
Whether you're buying or selling, there is no substitute for a partner who knows the industry like Leigh Fibers. Our global resource intelligence is built on relationships and experience going back decades. With our unmatched network and deep understanding of the regional fiber markets, Leigh Fibers offers competitive pricing, shipping and availability.
Some items we stock or can source:
Soft Thread
Slasher
Card Waste
ComberCone Yarn
Polypropylene
Nylon
Rayon