At Leigh Fibers we understand the importance of cultivating and maintaining the personal and professional connections that we have established with suppliers, customers, competitors and other industry stakeholders.
We rely on our longstanding global connections when our customers need us the most. Our extensive network of suppliers enables Leigh Fibers to get exactly what you need, when and where you need it. The relationships with many of our textile waste suppliers goes back several decades. The result: you get the predictable and consistent quality their customers demand.
INDUSTRY WIDE RELATIONSHIPS
American Cotton Linter Association
American Textile Machinery Association
Arizona Cotton Ginners Association
California Cotton Ginners Association
Carolina Recycling Association
Carpet America Recovery Effort
Casket & Funeral Supply Association
Council for Textile Recycling
Georgia Textile Manufacturing Association
Industrial Fabrics Association International
International Association of Nonwoven Fabrics Industry
International Sleep Products Association
Manufacture Alabama
National Cotton Batting Institute
National Cotton Council
National Cottonseed Products Association
National Council Textile Organization
National Textile Association
Secondary Materials & Recycled Textiles
South Carolina Manufacturers Association
Southern Textile Association
Synthetic Yarn & Fiber Association
The Worldwide Cleaning Industry Association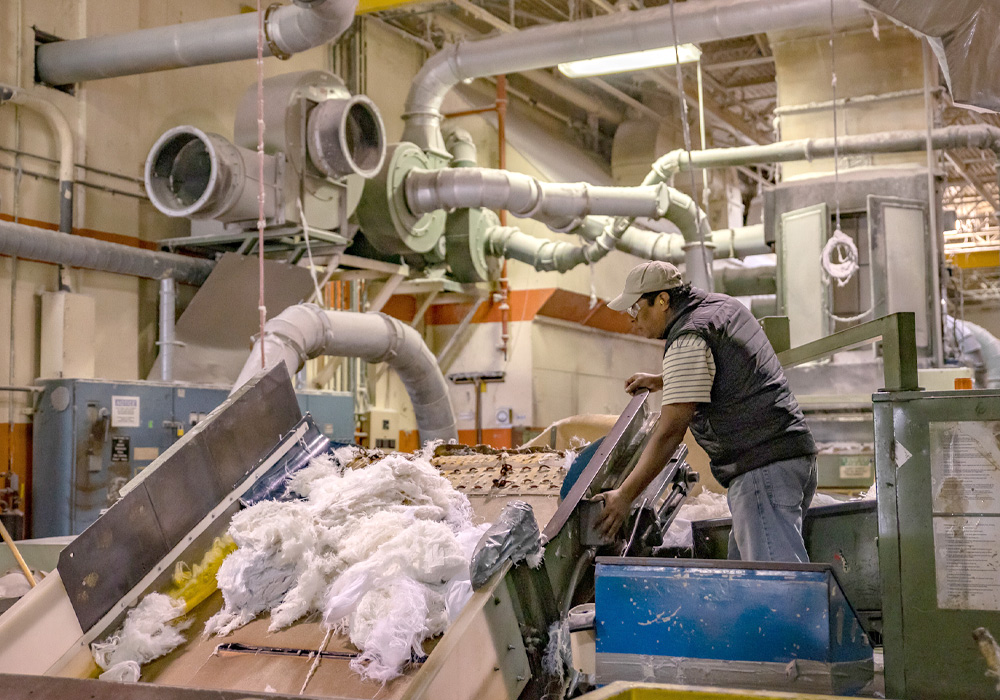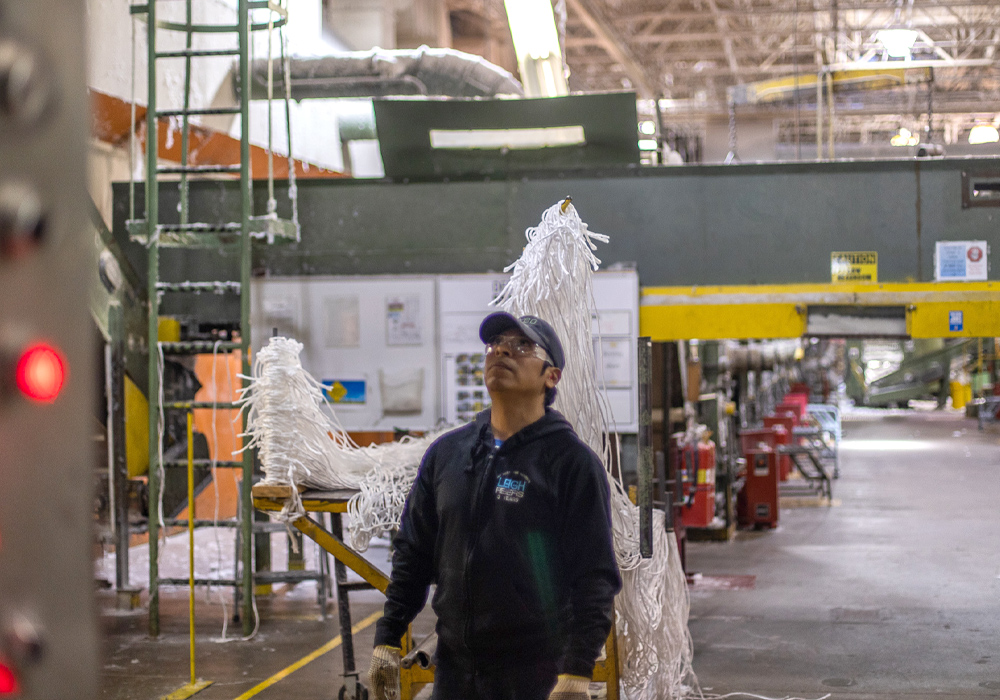 The value of experience is being able to use the lessons of the past to overcome the challenges of the present and determine the best course to the future. The deeper and more varied the experiences, the greater the advantage.
For almost a hundred years, our business and customers have taken the name Leigh to all corners of the globe and into a broad range of industries. As a result, today Leigh Fibers, Inc. has amassed one of the industry's deepest and widest storehouses of institutional knowledge and experience.
At Leigh Fibers, we trace our company's roots back hundreds of years.
As John Leigh & Co., located in Oldham, England, they were recycling and re-selling cotton waste throughout Europe as early as the 1880s.
At the dawn of the 20th century, the "new" Leigh Fibers used its connections to help American textile manufacturers obtain the cotton and wool they needed to meet their growing demand.
In the 1940s, we helped customers transition to the first commercially available polyamide, Nylon.
By the end of the 20th century, we had developed industry-leading expertise in not only natural and synthetic fibers, but the emerging fields of technical and specialty fibers as well.
The passion for improvement has fueled our success from day one. As the textile industry has advanced and evolved, Leigh Fibers has been there to support it. Developing innovative recycled solutions to meet our customers' toughest challenges, improving their processes as well as their products. Today, that independent spirit of innovation is alive and well at Leigh Fibers.
CUSTOMER-SPECIFIC DEVELOPMENT
Immediate innovation—it happens every day, whenever a customer changes machinery, tweaks their process or decides to launch a new line. They turn to Leigh for the recycled fiber designed to maximize their efficiency, profitability or marketability. We work together by developing and testing new fiber blends and grades to arrive at the best possible solution.
Leigh Fibers has built its reputation on providing technically superior products engineered to strict specifications that are often built in collaboration with our customers. This type of process engineering has led Leigh Fibers to create several industry wide breakthroughs including our branded products QuietLeigh®, the industry leader in sound absorption for molded acoustical parts in automobiles and SafeLeigh® a special blend of aramid fibers, FR (fire-retardant) fabrics and synthetics for superior performance.